US Retail Sales Tumble Most Since February As Web Revenues Crash
US Retail Sales Tumble Most Since February As Web Revenues Crash
While the consensus believed today's US retail sales for December would come in with a modest 0.1% MoM drop to end 2021, BofA - which has been consistently spot on for months - forecast a much more substantial 1.3% tumble. In reality, things were even worse as Dec retail sales plunged 1.9% MoM (and November was revised weaker)...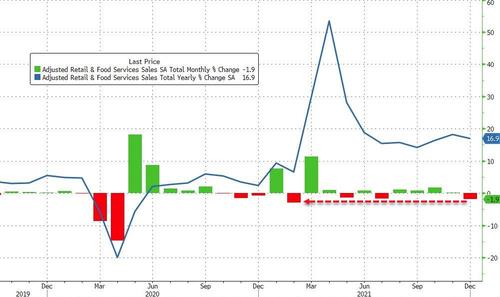 Source: Bloomberg
That is the biggest MoM drop since Feb 2021.
Ex Autos and Gas, retail sales plunged an even more worrisome 2.5% MoM and worse still, the Control Group - which feeds GDP - crashed 3.1% MoM - massively worse than the unchanged that was expected.
Non-store retailer sales collapsed in December...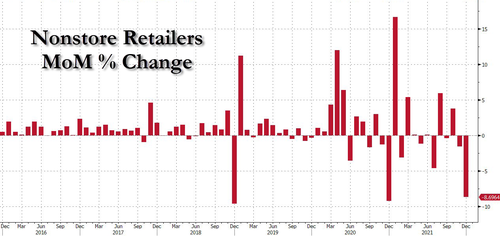 But so did Retail and Food Services, Furniture and Electronics...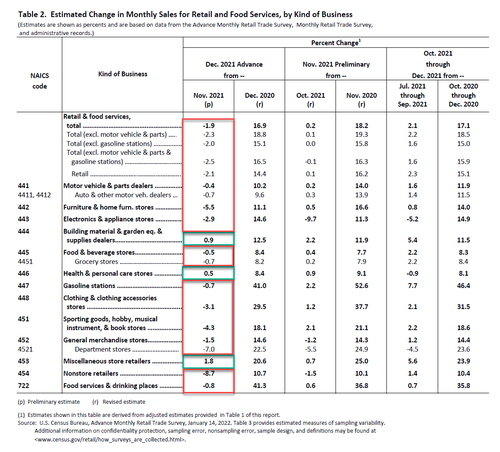 Notably, on a non-seasonally-adjusted basis, retail sales exploded higher in December  (up 10% MoM!), although that is the weakest Dec sales rise since 2018...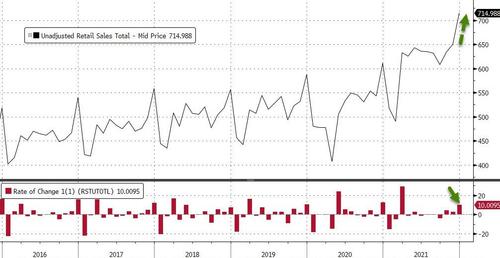 As December is the most seasonally-affected month, dramatically increasing uncertainty around any forecasts...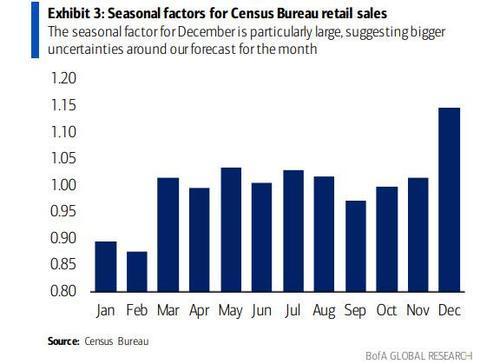 Finally, this chart caught our eye (as the stimmy checks run out)...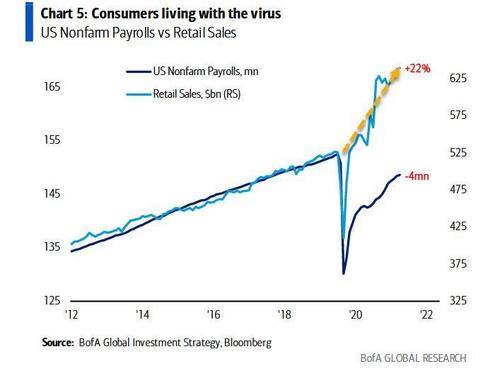 Thank the lord for the US government's handouts!?
Tyler Durden
Fri, 01/14/2022 - 08:37
Related Posts
y The Great Man, Ronald Reagan, the eleventh commandment is nowhere to be found on the right these days. However, that is a topic for another time.]]>...
S) was involved in a sparring match with Dr. Anthony Fauci during which Fauci was caught on a hot mic insulting the senator, calling him a "moron."]]>...
g so, and we just put out the fire caused by Pegleg Pete rubbing his hands on his artificial limb instead of together. But we'll get it sorted out.]]>...
Created" content="2022-01-15T13:45:00+00:00" class="field field--name-created field--type-created field--label-hidden">Sat, 01/15/2022 - 08:45 ...